FREE
Home Safety Checklist
---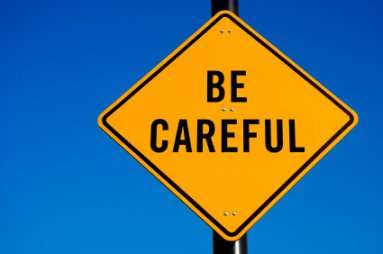 To make life easier, use a free home safety checklist before your elderly loved one moves in and during their stay. This can help to prevent falls and injuries within your home.
Nothing is fool proof or guaranteed. Even in the Nursing Home, we had patients fall and injure themselves. The key is to do everything you can to prevent injury.
According the Center for Disease Control, one out of every three elderly adults fall each year.
Falls are also the leading cause of injury death for the elderly population over the age of 65.
Falls result in injuries that include everything from scrapes, bruises and abrasions, hip fractures, other bone fractures and traumatic brain injuries. There are many fall prevention techniques and products you can use to decrease the risk to your loved one.
A few we will discuss in depth include:
Gait Belt:
An assistive device that can assure that transfer are done safely and with less risk of injury to both you and your loved one.

Suction Cup Grab Bars:
Portable and secure grab bars that can be moved to where you need them the most.

Bed Alarms:
Tab alarms or pressure alarms that can alert you when your loved one is attempting to stand.

Chair alarms:
Similar to bed alarms, these devices will give an audible alarm when your loved one may be at risk of falling.

Foam floor mat: You can purchase foam floor mats that come equipped with a built in alarm. These are most effective next to your loved one's bed, alerting you when they have stepped on it and may be at risk for falls.


Bed Buddy: A bed buddy helps define the edge of the bed and helps to prevent injuries associated with rolling out of bed.


Hip Protectors: By providing padding along the hip bone, hip protectors can help decrease injuries associated with a fall.


Although fall prevention will be a
primary
concern for you, there are other safety concerns you will be need address.
Using a free home safety checklist makes it easier for you to look through your home, yard and neighborhood to assure that your elderly loved one is safe in your home.
---
---
Do you have the perfect home safety solution? Did you try something you thought would be perfect, but it didn't quite turn out that way?
Share your story by clicking here. View other readers' stories as well. Find a gem? Share it with others.


CLICK HERE TO SHARE YOUR STORY


---
---
Senior Home Safety
Safety inside your home is probably the first area we all think of, and it is also the most important.
There are many things you will need to do to make sure your home and your loved ones primary living space is safe from obstacles that may cause harm.
You will need to look at and review each room in your home.
There are some simple adaptations you will find in this home safety checklist that will provide for a safe, obstacle free living area for them.
I would recommend looking at each room individually. Breaking up the process like that will make it more manageable for you.
Kitchen: Look at counter tops, stove, refrigerator, floor surfaces. Anything they can trip on? Can they reach all items they may need without using a step stool? Are poisonous or harmful products out of reach or locked up?


Bathroom: Can they get on and off the toilet independently? Do you have a suction cup grab bar in place? Do you need a toilet seat riser? Is your hot water tank set at a safe temperature? Can they safely get in out of of the shower and bath? Do you need some low costs options to make a safety bathtub? Is a walk in bathtub an option? Again, all cleaning supplies should be locked up and put away.


Bedroom: Make sure to have a night light in the room and a way for them to turn on/off a lamp close to their bed. If there is a bedside rug, it must be very secure with low profile edges. It is safer without a rug they can trip on. Is the bed at a level that makes it easy for them to get on and off?


Living Room: Again, look at the floor. Are there rugs they may slip on or trip over? Do you have a fireplace that may cause injury? Do they have a chair that is easy for them to get up from? Are there secure tables and lamps easy for them to reach? Is there anything fragile that may cause injury if broken?


Other bedrooms: If you do not want to make ALL rooms in your home "elder proof", I would recommend placing high locks on the door or locking the door knob. You can also use door knob covers found in baby good stores. It will also help your family if Gramma isn't wandering into a teenager's room all the time.


Stairs: The best stairs are wide, secure and without a slick surface. A hand rail must be installed to aid with balance. If there are stairs you don't want them going up or down, try using a child gate. I would recommend raising it off the floor a foot or so to prevent them from attempting to climb over it.


Basement: My recommendation is to lock the basement door. Double lock it if necessary. Basement stairs can be precarious and most basements are not well lit. If the basement has living space, just make sure the stairs are safe and well lit from both directions.


Dining Area: Chairs should be sturdy and easily moved on the floor and the right height to make eating easy.


---
Elder Outdoor Safety
The home safety checklist needs to cover both inside and outside your home.
Walk around the outside of your home and look for obstacles that can easily be moved. For others, you will have to decide how to make the area as safe as possible.
Other things to consider include:
Is there are safe and level walking surface?


If you have a deck or porch, are railings secure and steps easily managed?


Do you have a swimming pool or water feature? If so, secure an area around it similar to how you would for a toddler.


Are entry doorways, steps and porches well lit?


Are window wells protected in some manner to prevent accidental falling?


Are hoses secure and not left out?


If they love gardening, and many elderly people do, do you have a raised garden for them to work in? They are some easy DIY kits available at stores like Home Depot to make your own, small raised gardening bed.


Is your yard fenced? Are you on a busy street? Make sure fencing is secure and gates latch and/or lock depending on how much access you want to grant.


---
General Safety Concerns for the Elderly
There are some other general safety concerns that should be included on your home safety checklist.
Some of these include:
Making sure electric cords and outlets are safe and not overloaded.


Check and make sure all fire alarms and CO2 alarms and installed and functioning properly.


Have at least two fire extinguishers available, one in the kitchen. Make sure everyone in your family knows how to work them.


If your elderly loved one will ever be left alone, consider a medical alert necklace or bracelet.


All emergency numbers and contact numbers are in plain view in large block print and include your home address. Stress can easily make an elderly person forget the home address.


Doors and windows should be easy to open and close. Consider changing out door knobs for the lever type.


---
Go through things slowly and move objects that would be dangerous or that you don't want broken or disturbed.
Review the home safety checklist often to make sure that changes you made initially are still in place.
Once you have your home safe for your loved one to move into, if they are leaving their own home, try to bring as many personal items as you can to make them feel at home.
The more familiar items you can surround them with the less confusion, anxiety and stress they will feel.
If you have any questions regarding home safety checklist, please Contact Me Directly for a confidential review and evaluation.
A safe home free from obstacles is what you should have if you have used this free home safety checklist.
For more in depth information, along with pictures and supplies, please clink on the links provided.
---